Back
How can REDD+ protect the rights of West Papuans and the environment?
How can REDD+ protect the rights of West Papuans and the environment?
How can REDD+ protect the rights of West Papuans and the environment? The Indonesian central government recently announced economic development as a national priority in West Papua. With commercial interests set to expand, there is an urgent need to implement land-use management systems that safeguard the welfare and rights of indigenous people and their natural environment in the province.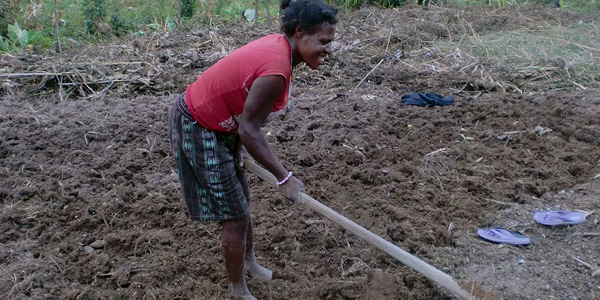 The EU REDD Facility is working together with a local NGO called INOBU to develop a jurisdictional land-use management system to define, monitor and encourage sustainable rural development. West Papua is governed autonomously, and the project presents an opportunity to develop a provincial-level performance mechanism that is based on local conditions and needs, including those of indigenous communities.

As a first step, we asked stakeholders how they want land-use governance to improve. They highlighted indigenous livelihoods and the creation of new investment opportunities as priorities for the province. The stakeholders included provincial government, civil society, businesses, smallholder farmers and local indigenous groups.

Indigenous leader Vitalis Yumte says that it is important for customary tenure of indigenous communities to be legally recognised.

'Clarity about indigenous territories is an entry point for ensuring benefits for indigenous people in West Papua.'
Vitalis Yumte, Chairman of the Papuan People's Council for West Papua

Bungaran Sitanggang from the Board of Investment and Integrated Licensing Services in West Papua says that improved regulation of natural resources licensing could improve indigenous livelihoods and provide more investment opportunities.

'West Papua is rich in natural resources, but the majority of communities surrounding them are poor.'
Bungaran Sitanggang, Head of Policy Division of the Board of Investment and Integrated Licensing Services in West Papua

Sitanggang explains that investment in natural resources can be difficult for companies due to a lack of legal guarantees for investment licenses, unreliable maps and insufficient communication capacity.

Based on the stakeholder consultations, INOBU and the Facility developed a set of indicators to guide a jurisdictional monitoring system to track the performance towards sustainable rural development. The indicators include targets to reduce poverty, gain legal recognition of customary land, increase forest cover and enhance economic development.

Going forward, INOBU and the Facility are coordinating with local administrators to develop a Business Investment Protocol to regulate natural resources investment at the provincial and municipal levels. We are also working with stakeholders to develop laws that define land tenure for indigenous communities and increase their political representation within formal governance structures.

Vitalis Yumte says the project has helped bring government and indigenous representatives together to discuss the new regulations, and hopes the partnership will achieve future goals. 'The work of INOBU is very helpful for the Papuan People's Council. We have to sit together and hope that initiatives like this are going to support other efforts that the Papuan People's Council are promoting, including plans at the site level later,' says Yumte.

For more information about our work you can visit the websites of the EU REDD Facility, INOBUand Earth Innovation Institute.